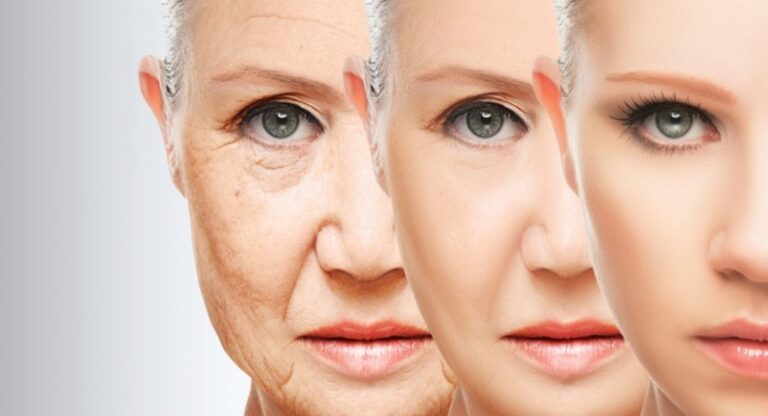 Anti-Aging Therapy Chicago
RF Microneedling 
 Is an advanced skincare technique that can help to reduce scarring from acne, treat fine lines and wrinkles. 
PRP and PRF Treatment Chicago
Platelet rich plasma (PRP) uses concentrated platelets derived from your own blood to stimulate skin recovery and reverse the signs of aging. Learn more about PRP and our Chicago Clinics Anti-Aging Treatment. Platelet Rich Fibrin (PRF) is the next generation platelet therapy! PRF uses not only the platelets, but the fibrin matrix and all of the blood's other healing entities to produce even quicker and longer-lasting results than PRP.
PRP and PRF treatments at our Chicago Clinic are a very natural way to stimulate your bodies growth and repair process in areas where aging, damage, and degeneration have occurred. Our Chicago PRP and PRF Anti-Aging team can rejuvenate facial skin quickly and effectively. PRP and PRF facelifts use the body's own natural healing ability to stimulate collagen production and revitalize skin.
The most popular places our Chicago Anti-Aging Team uses PRF treatment is for hair restoration of the scalp and eyebrows and for facial rejuvenation. It can be used to stimulate and thicken skin and bring more oxygen and nutrients to an area such as the hollows under the eyes. Our Chicago Doctors say it is a great product to use to reverse signs of aging in the neck and décolleté. It can also be used in the lips to help hydrate and restore volume naturally. For individuals that do not want to use the traditional dermal fillers, PRF is the perfect alternative!
Why in today's health conscious world where we eat organic, exercise regularly and avoid artificial additives and ingredients, do we still inject our faces with Botox/Dysport (Neurotoxins) and dermal fillers (Hyaluronic Acid, Calcium Hydroxylapatite, Poly-L-lactic Acid and/or Polymethylmethacrylate)? Looking for a healthy alternative for Anti-Aging treatment in Chicago? Check out our team of specialists.
PRF and Anti-Aging Treatment Chicago
PRF is an autologous product meaning it comes 100% from you. Once we draw your blood, which is just like getting blood drawn at a lab, we spin it down at a specific speed and time and then extract the part that is full of platelets, leucocytes, and mesenchymal stem cells. The best advantage PRF holds is that it is 100% clean, we do not put any additives into the product to modify it or make it work. This lack of additives allows the PRF to create its own natural fibrin matrix. This matrix keeps the cells more active for a longer period of time, slowly releasing growth factors over that longer period of time. Using various techniques, we place the product into the tissue where it is most needed.
There are some benefits of PRF that begin to happen quickly that you can't see such as the growth of new microvasculature, which begins to bring more oxygen and nutrients to the area. Collagen stimulation happens as well but it typically takes a bit longer to start seeing those results, usually beginning at about 6-8 weeks. Depending on the patient's needs, we generally recommend most patients get treated every 4-8 weeks for 3 sessions to maximize the repair and collagen production. Once your body has rejuvenated, you will maintain those results until time and aging slowly reverse the process, at which point you can get occasional maintenance treatments. Maintenance is dependent entirely upon the individual, but could be anywhere from 6-12 months.
At Proper Balance Healthcare, our fully trained medical professionals don't simply wipe the freshly harvested Platelet Rich Plasma (PRP) or Platelet Rich Fibrin (PRF) onto your face like they might do at other med-spas, we utilize the latest in automated medical instrumentation to ensure that the immense healing powers we have just extracted from your blood are injected or micro-needled deep into your skin, precisely where they are most needed.
Downtime depends on the area treated. Hair restoration is none to one day. Facial rejuvenation may require more depending on the area treated and technique used. Minor swelling and bruising could last from 2 days to 1 week. Over time you will look better and more refreshed in a subtle way. No one will ever know what you are doing, but will definitely know that you look great.
If you are interested in PRP and PRF treatments at our Anti-Aging Chicago Clinic contact our experts or book a consultation and/or treatment online.

Dr. Shastri is our head anti-aging specialist at our Chicago clinic has developed her own unique treatments for those who prefer the finer things in life – Gently.
She takes the extra time to not only listen to all of your concerns, but carefully explain her unique procedures as well as what cutting edge therapies are available now and in the future for anti-aging treatments. 
Click Here to schedule your free consultation